Views of the work                                                     <Back
There are 6 standard views (top, left, bottom, and so on) which may be selected from the toolbar or the View menu under Orientation.
<![if !vml]>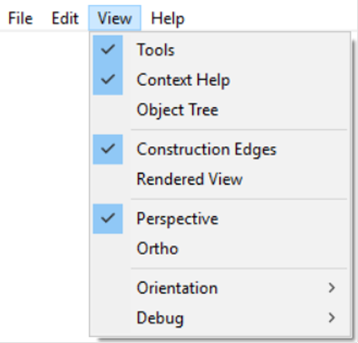 <![endif]>
Tools (the toolbar), Help (this window) and Object Tree are windows that can be enabled from here. Object Tree is a tree-list view of all the objects.
Rendered View creates a triangle mesh from all the volumes and lights it using OpenGL lighting.
Perspective and Orthographic views can be selected.